we are mannschaft, a graphic design agency based in amsterdam founded in 2002 by Rob Meerman and Andreas Schöfl. Rob Meerman left the company in february 2014.
we believe in creative collaborations with our clients. we cherish dialogues that bring out the best in both parties. we believe in working as a team. we believe in we & you.
we create together. as a team. as one mannschaft.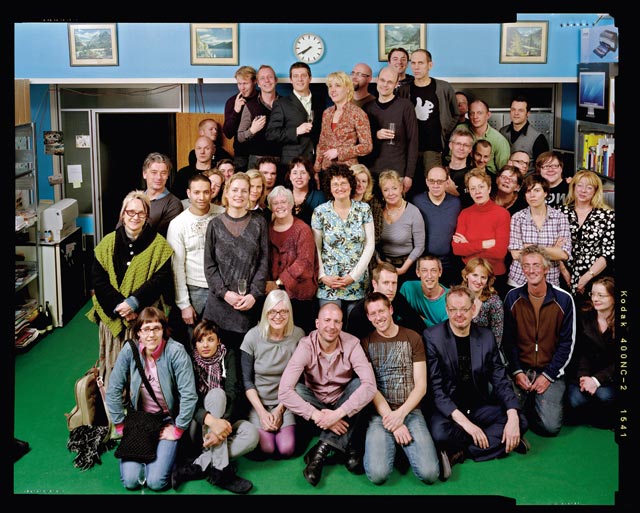 Andreas and Rob of mannschaft + their network as of march 2008.
internships
we like a good intern. You will work closely with us on our assignments and this will be a period in which you can grow because you will connect with a day-to-day routine of what it is like to work in a design studio.
you need to have a curious mind, love design & typography, and be either very good in print & layouts, or internet & coding, or both. that's very rare though.
mail us the best examples of your work. focus on work that you love, and that tells something about yourself. very often that's more interesting than the regular college projects. also, look at your own work to see where and how it connects with our work.
create a pdf and send it to info [at] mannschaft.org, together with a cv and contact details.
(trim it down, don't send us portfolios that are more than 7MB please).