all, identity, web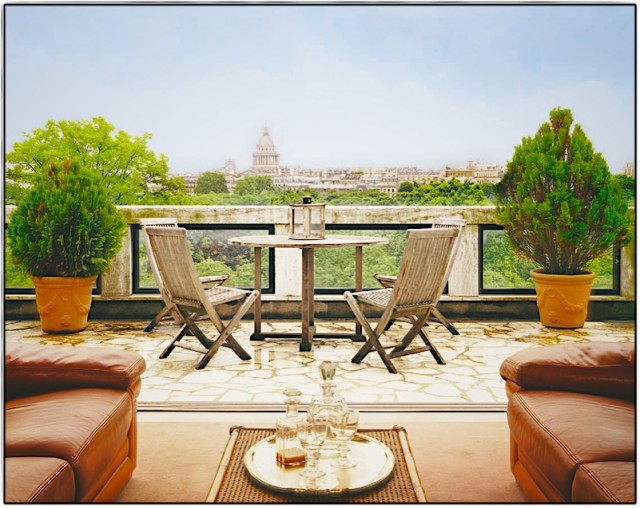 for estate agents Philippe Menager and Nicolas Hug in Paris we designed their new website. The bilingual web site for the high-end real estate company is the offering of everything they have for sale.
visit the site here.
Secret tip: if you can't find what you are looking for, you should consider giving them a call: many Parisian property owners wouldn't dream of putting their property online - it's just not done! Staying 'off the grid' is so much more chic.
client: Menager Hug Immobilier de Collection
what: company identity & web site design
photography: Franck Tomps
realisation: Loïc Heuzé, Isphers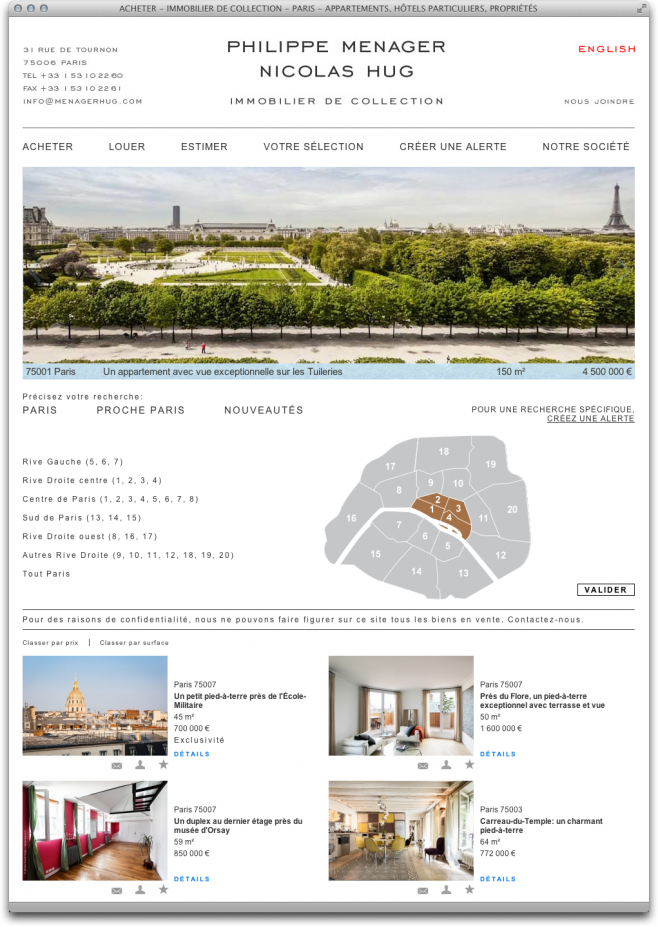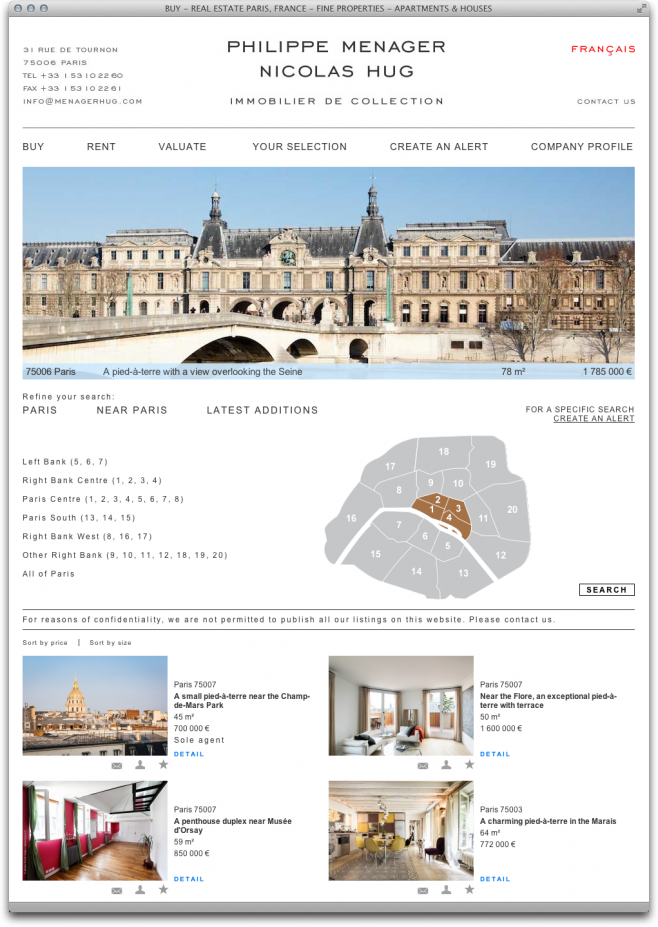 « go back